St. Louis Mural
Grant Project
Spring 2018
Along with two peers, I supported the development of an affordable farmers' market in a St. Louis food desert by creating a 10' by 40' mural, organizing community events such as barbeques and nutrition classes, and inviting community-members to join in the painting process. We applied for, and received, a Gephardt Institute Small Change Grant for the project and engaged in other fundraising efforts.

We collaborated with Wellston Loop Community Reconnect, whose mission is to uplift the community of the Wellston Loop area by making healthy food more accessible.

---
Tackling Opioids in St. Louis
Fall 2017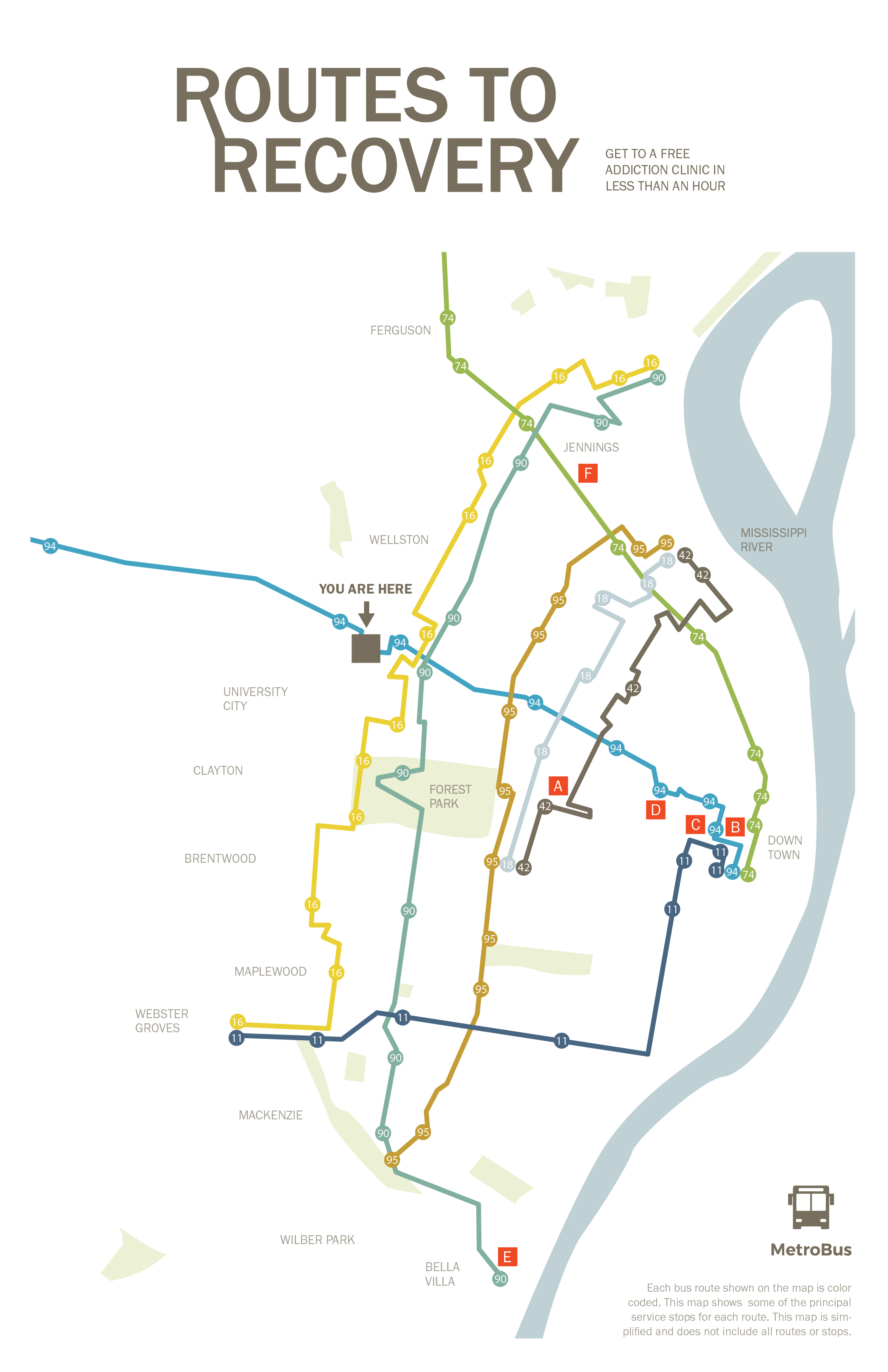 Our class, Design for Social Impact, partnered with the Washington University Medical School and clinic to tackle the rising issue of opioids and narcotics in St. Louis.
My team focused our investigation on opioids in relation to chronic pain. I designed an informative poster, which discusses how opioid treatment has become more lethal in the last ten years; comparing days supply per prescription, prescribing rates, and drug overdose deaths over time. Then we invented personas, grounded in my interviews with former addicts, to humanize the numbers in the data.
Given that existing print and web material were hard to interpret, I decided to communicate to addicts where low-cost clinics are located and how to access them. This manifests as a poster/brochure with a map that includes public transit options: a precise, easy-to-use, and informative solution. This print handout is only the beginning of what I see as a resource system that could be expanded to funding, housing, transportation, and job access, or to other neighborhoods.
Click here to see my process
---