I will be documenting my progress on my senior capstone project, including reflections, photos, research, and other discoveries. This four-month-long project started in January and will end in April, 2018.
IN CASE YOU HAVEN'T BEEN FOLLOWING, this is a book that exposes the polarizing processes of meat production. From cattle feed to ecosystem function and human health, it investigates the myriad downstream issues that arise from large-scale meat making. By focusing on two extreme modes of production, industrial and pastoral, this book questions our current modern food system and its fundamental tension with the logic of nature.

I am using text from The Omnivore's Dilemma by Michael Pollan that is divided into two parts. The first talks about industrial cattle production and how it works, from the rise of fertilizer after WWII to monocultures of corn and how that all fits into the huge numbers of cows we raise for our human selves. The second talks about a sustainable farm in Virginia, which uses zero chemicals and revolves entirely around grass, trying to imitate naturally occuring systems.

While these two case studies might seem a little extreme, I think that's kind of the point. Our culture today is becoming increasingly polarized in so many aspects, and that polarization can be extended to food. We're seeing more and more farmers markets and people becoming vegetarian/vegan or eating local. People are becoming more aware of the consequences of their food choices (health and environmental). These changes are really great but we're also seeing more and more food-related health issues. We're seeing more unhealthy food consumption by people to whom meat and processed food is being advertised. This issue is so big, and with my capstone I want to open the door for my readers to investigate the issue further, because without the knowledge we won't get anywhere.


WEEK 1:
How is the health of our bodies related to the health of our ecosystem? How do our daily decisions impact those connections?
With my capstone, I would like to encourage people to re-examine our connection to the food we eat and the ecology behind our food systems. I will illustrate how everything in our ecosystems, including our food sources and ourselves, is connected.

People are more and more wanting to know the source of their food. Our current food system attempts to oversimplify nature's complexities. The large industrial companies that run it hide the atrocities and cruelties so that the majority of the food we are eating hardly looks like food at all and is in fact killing us and the land we need to live.
Agriculture is the largest interface between humans and the environment. I want to highlight that the current system is linear, when it should be more circular.
Audience:
This project is not for those who enjoy their blissful ignorance and those who are content to eat without a thought to where their food came from and what effect that may have. My audience is those who want to be more educated on the agricultural food chain, even though it might disturb their appetites. It is those who have considered changing their diets for the sake of their own health or the sake of the environment but would like to know more. This project is not all-encompassing, but will hopefully spark further research and learning and spreading of knowledge.


Alternatively, I could attempt to reach out to those who know nothing or are ignorant of this topic. Through the tone of my final project, I could attract those who are set in their ways. I could show the information in a new way. Rather than using scare tactics like many of existing materials, I could encourage a developing greater connection and add a new perspective for educated audiences.
Form:

I am thinking about making my final deliverable into the beginning of a series that explores the infinite answers to the questions about. Perhaps a series of book or a periodical. I like the idea of a growing document or series with connected themes.
Content:
Through the past few months, I have been reading, listening, and watching all sorts of content related to food sources and our industrial food system. It all started when I read Michael Pollan's The Omnivore's Dilemma. I watched documentaries, including Food, Inc., In Defense of Food, and What the Health? I listened to countless podcasts and read articles by experts in the field.



Miguel A. Altieri, Ecological Impacts of Industrial Agriculture and the Possibilities for Truly Sustainable Farming **

William Lockeretz, The Lessons of the Dust Bowl: Several decades before the current concern with environmental problems, dust storms ravaged the Great Plains, and the threat of more dust storms still hangs over us **

Jack Kloppenburg, Jr., Sharon Lezberg, Kathryn De Master, George W. Stevenson, and John Hendrickson, Tasting Food, Tasting Sustainability: Defining the Attributes of an Alternative Food System with Competent, Ordinary People

Michael Pollan, Power Steer **
Marla Spivak, Why bees are disappearing **
WEEK 2: Content refinement and moodboarding
I have finally narrowed down my content! It will include two articles by Michael Pollan.

The two pieces are case studies examining livestock production. The first looks at an industrial cow's biography and follows its life from "farm" to table, educating readers about the unnatural processes that go into mass producing animals for consumption and their effects. The second looks at a sustainable farming alternative, where no chemical inputs are used and all the animals coexist with the ecosystem naturally, but a large amount of labor is required.

Thinking about audience, I am excited by the idea of trying to entice readers who have little to know previous knowledge in the topics I will explore. I am very interested in the idea of conversation and how people with different ideas can get their ideas across, so I would like to explore this idea through my design and tone.

ideas for form:
- two books, one with industrial tone and one with pastoral tone. maybe metallic cover and dirt/grass cover. play with preconceived notions of the two approaches. same size
-one book, more magazine-like, archival
- two books, industry one is bigger, connected
Mood board:
WEEK 3: Image collection, content and moodboard editing

This week I really focused on preparing myself for designing. I edited down the Pollan articles that I'm using, removing a few sentences here and there to make them shorter and more closely related to my concept.

I've placed my text in a document and begun identifying possible pullout quotes, as well as places to add images and graphics. The tone for the two books will be very different:
Industrial:
Sustainable:
I went to Office Depot to see what sort of paper they had. I bought a couple of options to test with, one variety pack of different colors of metallic paper and one light brown textured cardstock. If I am going to use different kinds of paper, I figured it would be best to start testing earlier rather than later. If I don't use metallic paper, I was interested in using metallic Pantone colors, which I contacted Becca Leffell about. She showed us a project last semester in which she used metallic ink, but she says it gets very expensive if outsourced to digital presses and cannot be done large-scale if using silkscreen or letterpress methods.
I was inspired by Becca Christman's (alum) project, which used fake moss on the cover and asked what her process was. She said she bought the material at Joanne's fabric and glued it onto her book cover. I went to the store to see what the options were.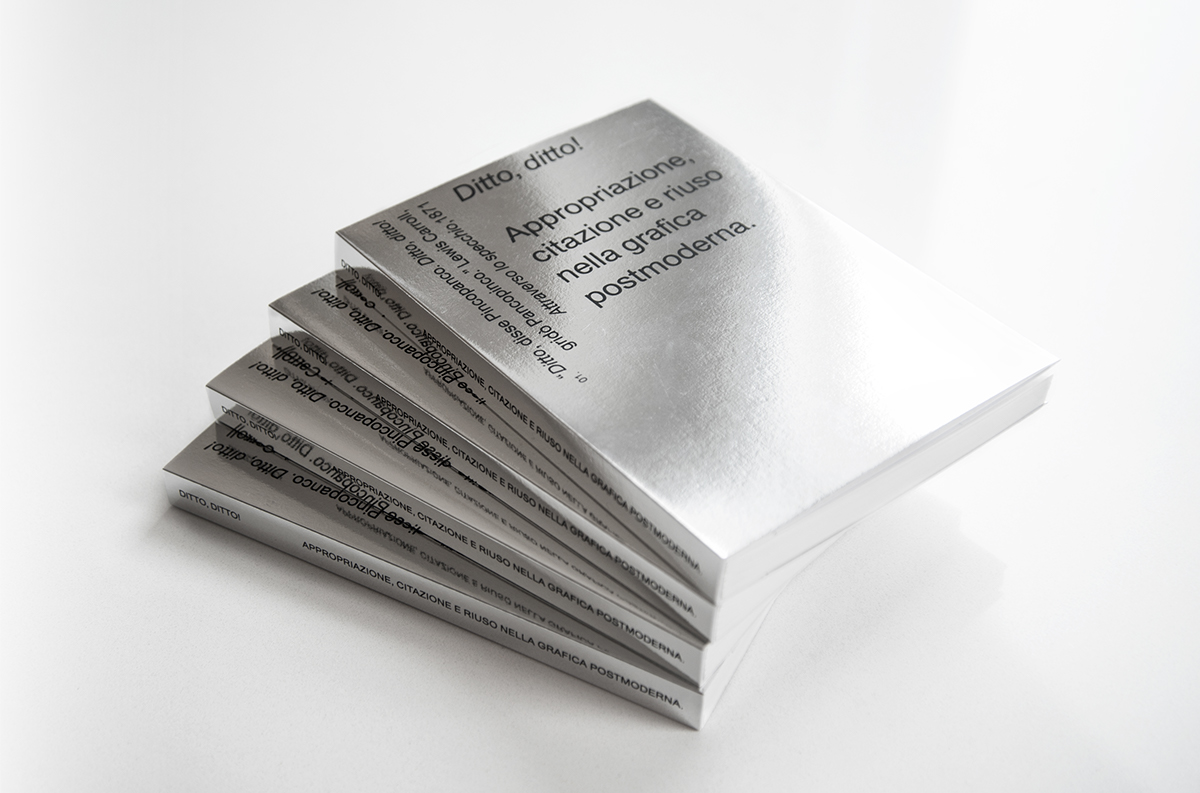 WEEK 4: Visual Testing

I have begun developing page sizes, grids, typography systems, and visual language for my books. I have been focusing on the industrial system since it will be more complex. It will include more sections, more text, and more infographics than the sustainable book.

Page size: since I am trying to experiment with colored paper, my page sizes will need to be smaller than letter size. My industrial book will be 7.8 x 10.3 inches. My sustainable book will be 5.3 x 7.8 inches..

Grids:
industrial:

Typography

sustainable:
Visual Systems (industrial):


I discovered a photographer named George Steinmetz, who has photographed large scale animal operations in the US, China, and Brazil, which are all fairly similar (according to him). I emailed him and he has given me permission to use his photos in my book, which I'm pretty excited about. I just need to tell him what sizes I need. The photos are very powerful. I was originally going to just use images of things/places that Pollan references in the articles but I think the books might have more impact if I branch away from that.
I've also been doing research on information design and data visualization.
WEEK 5: Draft!
This week, I completed a first draft (pictures to come). This draft included two books and one of my biggest critiques was to reconsider the form and think about what the project might look like as one book. I was told to get more expressive. I need to decide what it is I want to say with this book and articulate it. How do the two articles relate? How am I editorializing them? The industrial pages maybe seem harsher, dystopian. The pastoral pages are softer.
How is this book different? Is it telling its audience to pick a side or that, no matter what, you should be more conscious? If the latter, how do you engage that?


I brought in paper samples, which sparked a lot of ideas and brought the book to life (pictures to come). How does the paper play a role? Does it dictate sections or opinions? Same with pictures of different sizes.

Other materials to consider: styrofoam, shrink rap, butcher paper, corn flakes, moss.
For packaging, book cover, poster.
Paper samples:
Final Post:

I kind of forgot about this blog in the final weeks of grinding through this project. But here is one final post to give a bit of an update. I'm glad to be done. People ask me if I'm proud of the final product and I'm not sure if I can say that I am quite yet. But I am proud that I finished, and proud to look back at how far I came.

One of the major challenges I faced while working on this project was clarity in my systems. In every iteration, I workd to make sure that a reader would understand the pacing of the book and how the two parts of the book were working together. To do this, I needed to create two systems for the Industrial and the Pastoral sections that were different in tone but still cohesive. As the sections switched back and forth, it needed to be clear that the story would continue in a few pages.

If a reader were to simply skim the book without reading all of the text, the various hierarchical callouts needed to speak for themselves. I used pull quotes, display type, infographics, and photography with captions to tell smaller stories and give the reader smaller bits of information that are more digestible. The clarity of these parts of the book was crucial, and I spent a lot of time working on the infographics to make them legible and simple.

If I were to go back, I would try to develop the visual language of the Pastoral sections further. This was an area in which I struggled a lot. The Industrial section had a very clear and strong tone, but the Pastoral section was a bit overshadowed. The typography improved over time, but the gradient on the side was not necessarily the right move and the pages felt lacking.

My final description for my project was:


This is a book that exposes the polarizing processes of meat production. From cattle feed to ecosystem function and human health, it investigates the myriad downstream issues that arise from large-scale meat making.

For the content of my book, I use text from the popular book, The Omnivore's Dilemma by Michael Pollan, which I have divided into two parts: pastoral and industrial. PASTORAL explores one of many alternatives to industrial food that have sprung up in recent years. This part of the book serves up the natural history of an "organic" meal, which can be traced back to a farm in Virginia, which uses zero chemicals and revolves entirely around grass. INDUSTRIAL examines the industrial food chain, the food system that today concerns us the most. This part of the book traces the source of the meat on your plate, be it a McDonald's burger or a shrink-wrapped steak at the grocery store, from chemical fertilizer to factory farm.

The book goes back and forth between chapters that tell the stories of industry and pasture, which have contrasting designs. The focus of the pastoral sections is natural simplicity, since this system tries to imitate cyclical naturally-occurring processes. It uses a muted green and a serif typeface, with an active rag. The images show animals in nature and the sidebar is a soft green gradient.

The focus of the industrial sections is linear negative effects, since mass-produced meat pushes against natural tendencies. These parts of the book use a bright yellow to echo the corn feed that is the basis of this food chain. The typeface is a justified sans-serif. The sidebar is a sharp yellow line that increasingly encroaches on the content of the book. Infographics illustrate the complicated industrial processes that are required to overcome natural processes, while photographs demonstrate cruelties and effects of these methods.

By focusing on two extreme modes of production, industrial and pastoral, this book encourages its readers to question our current modern food system and its fundamental tension with the logic of nature.

...

After my review, I realized that I had not addressed what the action point of my project was. I originally thought that I wanted my readers to be more educated about the food they were eating and perhaps take a second thought before ordering meat. I also would like my book to spark conversation. Given the polarized nature of the topic, I think encouraging conversations about meat and food would be beneficial to people's personal interactions with them.