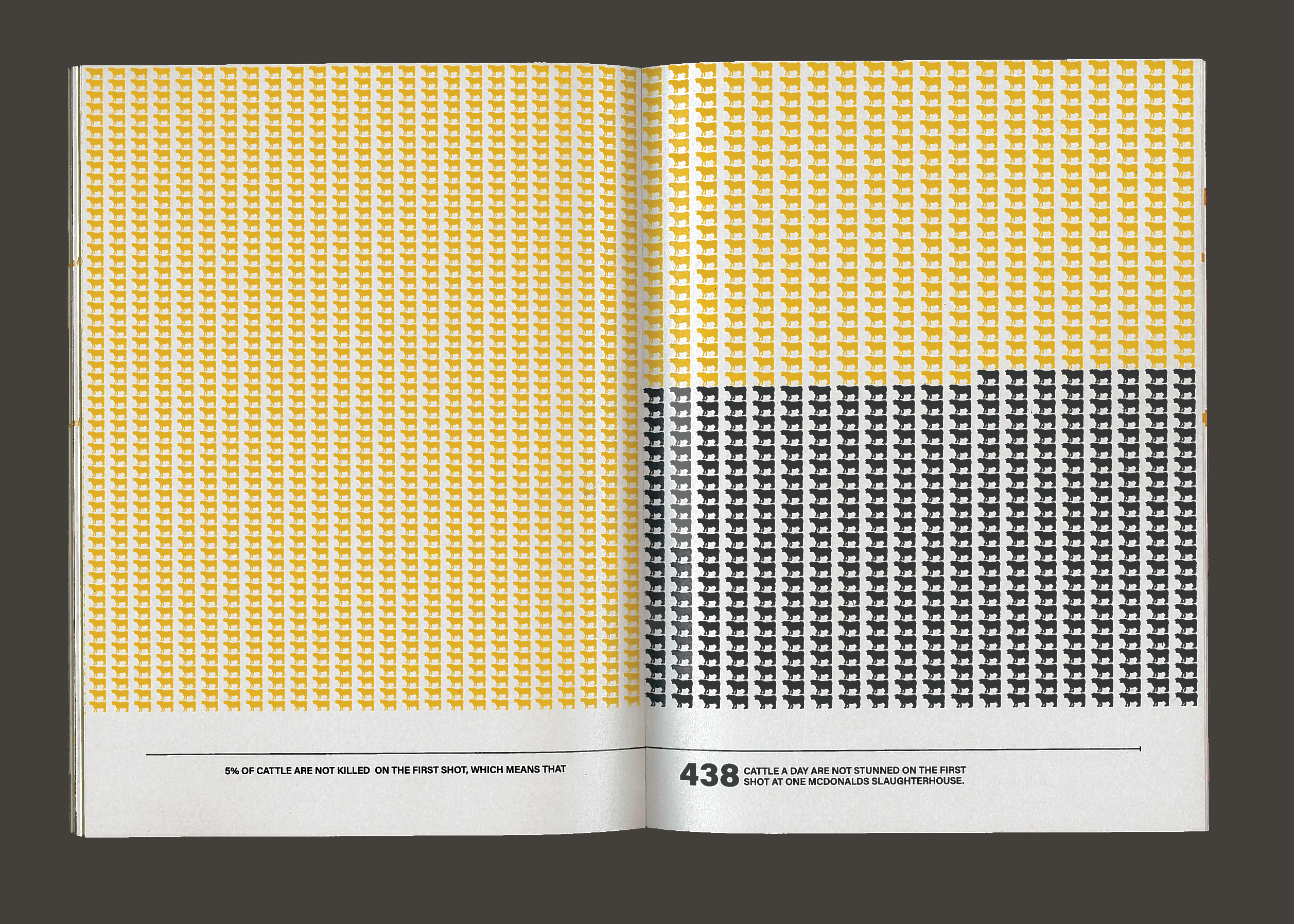 From cattle feed to ecosystem function and human health, this book investigates the myriad downstream issues that arise from large-scale meat making.
The content is divided into two parts: pastoral and industrial. Chapters of industry and pasture alternate back and forth with contrasting yet cohesive designs. Pastoral narrows in on the cyclical naturally-occurring processes at one farm. Industrial fights back against these natural tendencies with a sharp yellow sidebar that increasingly encroaches on the content of the book.
Infographics illustrate complicated industrial food processes, while photographs demonstrate cruelties and effects of these methods.
By focusing on two extreme modes of production, this book encourages its readers to question our current modern food system and its fundamental tension with the logic of nature.
PROCESS
---
St. Louis Mural
Grant Project
Spring 2018
Along with two peers, I supported the development of an affordable farmers' market in a St. Louis food desert by creating a 10' by 40' mural, organizing community events such as barbeques and nutrition classes, and inviting community-members to join in the painting process. We applied for, and received, a Gephardt Institute Small Change Grant for the project and engaged in other fundraising efforts.

We collaborated with Wellston Loop Community Reconnect, whose mission is to uplift the community of the Wellston Loop area by making healthy food more accessible.

---
Cinnamon Shore Vacation Rental
Client Work
Summer 2017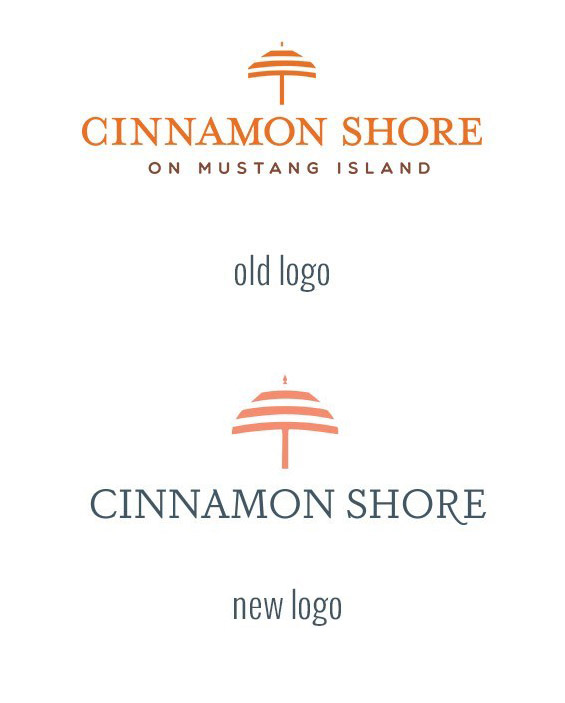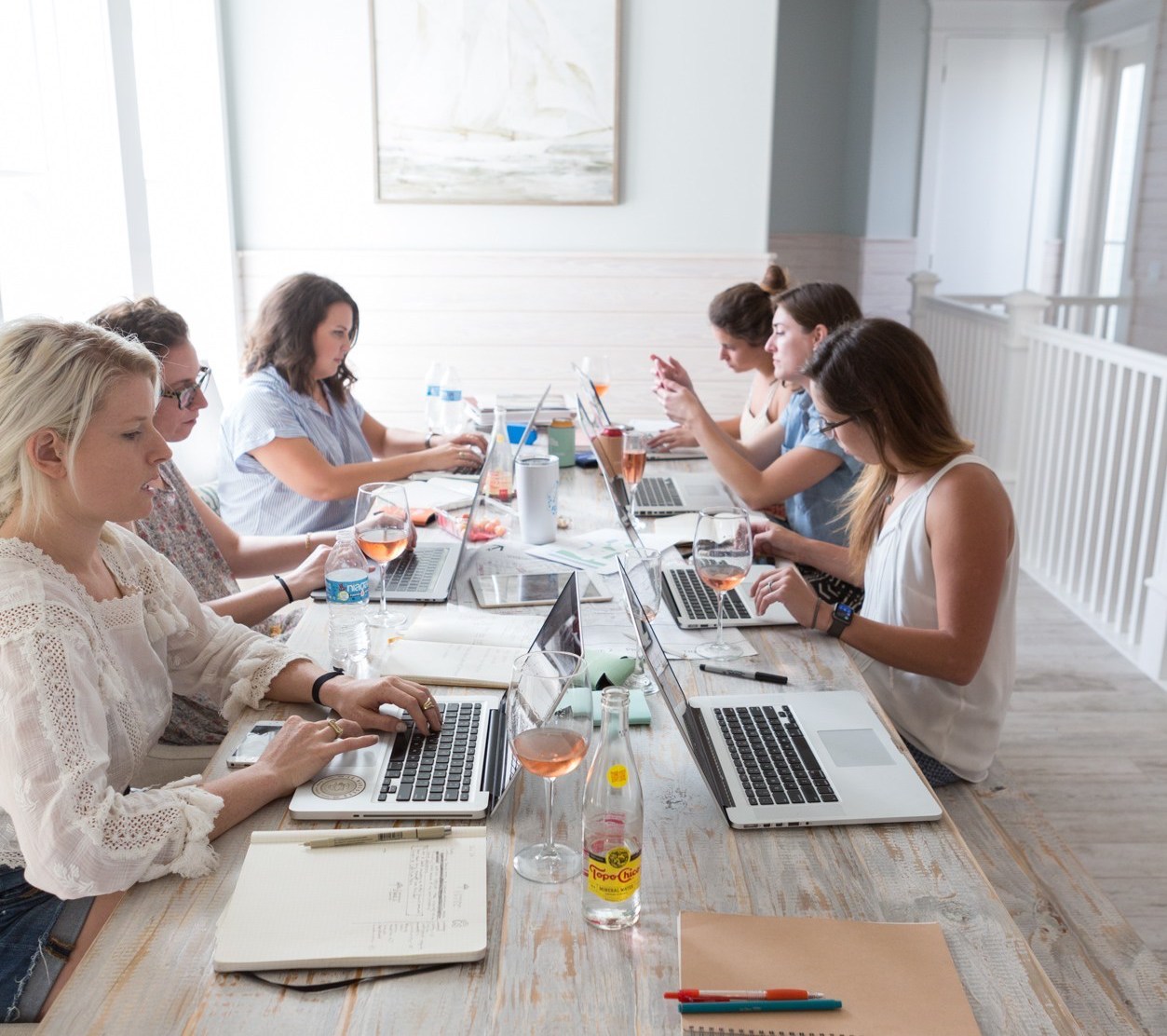 Cinnamon Shore, a 200-home beachfront vacation rental community in Port Aransas, Texas, was in need of major marketing efforts to support their expansion. I collaborated with the Left Right Media team, a branding and media agency in Austin, TX, to rebrand the organization.

I designed the project proposal that led to this long-term contract. During a four-day, onsite branding expedition, I redesigned the logo, established a new color palette, chose the typefaces, and began initial graphics samples, which I presented to the client.
---
Tackling Opioids in St. Louis
Fall 2017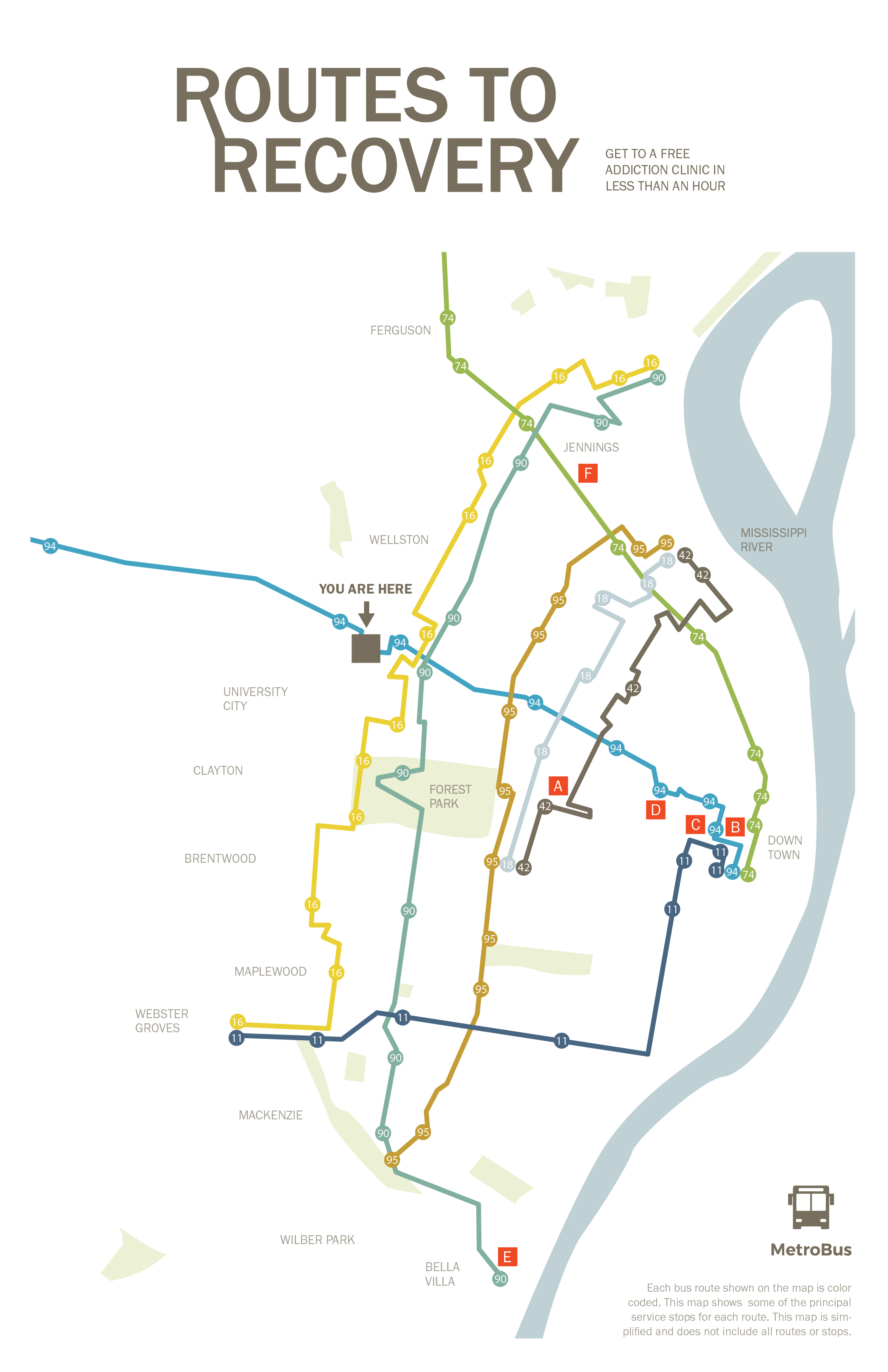 Our class, Design for Social Impact, partnered with the Washington University Medical School and clinic to tackle the rising issue of opioids and narcotics in St. Louis.
My team focused our investigation on opioids in relation to chronic pain. I designed an informative poster, which discusses how opioid treatment has become more lethal in the last ten years; comparing days supply per prescription, prescribing rates, and drug overdose deaths over time. Then we invented personas, grounded in my interviews with former addicts, to humanize the numbers in the data.
Given that existing print and web material were hard to interpret, I decided to communicate to addicts where low-cost clinics are located and how to access them. This manifests as a poster/brochure with a map that includes public transit options: a precise, easy-to-use, and informative solution. This print handout is only the beginning of what I see as a resource system that could be expanded to funding, housing, transportation, and job access, or to other neighborhoods.
Click here to see my process
---
Luminaqua Branding
Spring 2017
I invented a brand called Luminaqua, whose goal is to help consumers remember to drink water regularly throughout the day. I found that, while many people recognize the health benefits of water, it is hard to incorporate drinking water into a lifestyle. Luminaqua creates water bottles that light up at set time intervals to remind users to drink water. From concept, to bottle design, to branding identity, this project was entirely original.

---