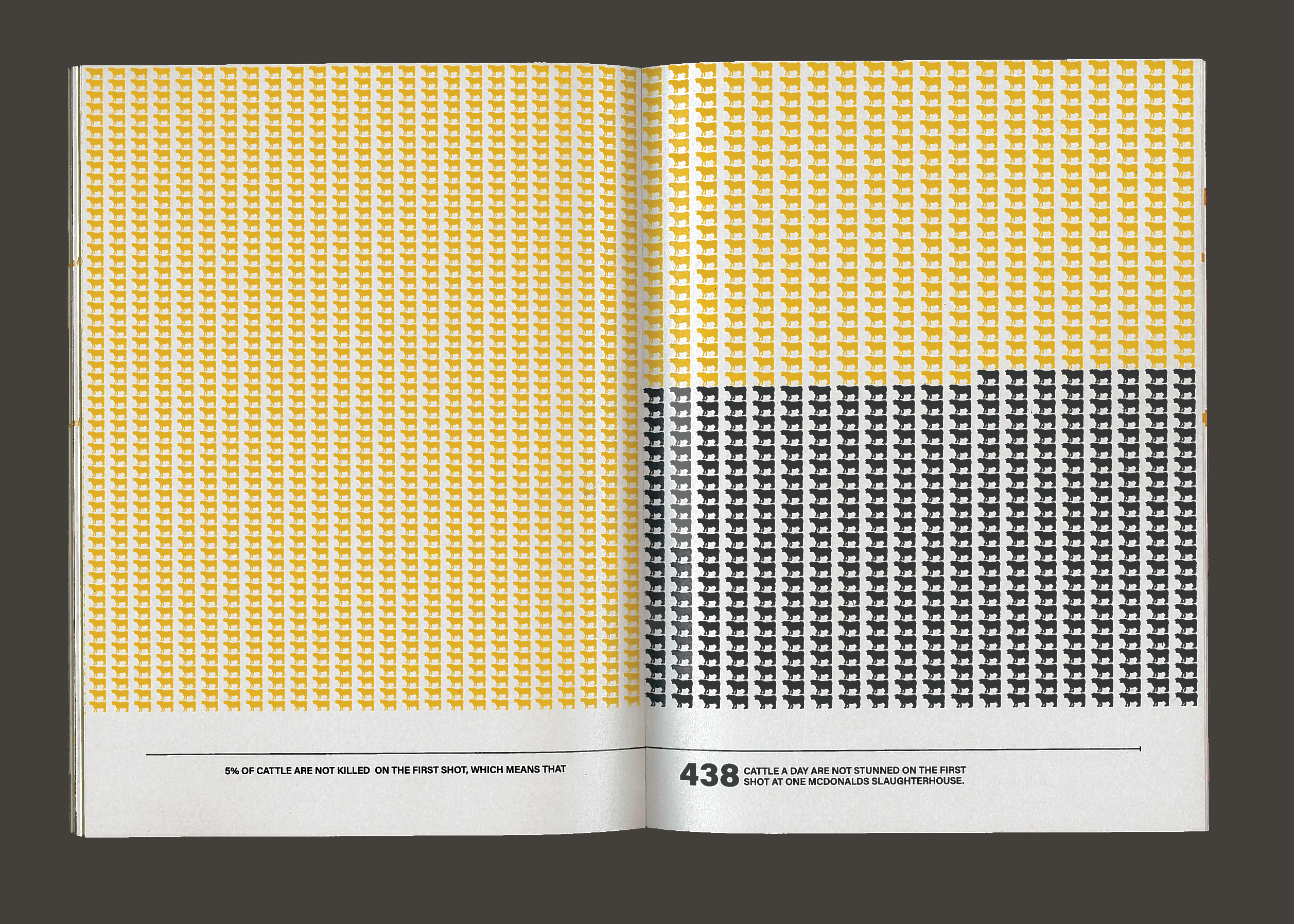 From cattle feed to ecosystem function and human health, this book investigates the myriad downstream issues that arise from large-scale meat making.
The content is divided into two parts: pastoral and industrial. Chapters of industry and pasture alternate back and forth with contrasting yet cohesive designs. Pastoral narrows in on the cyclical naturally-occurring processes at one farm. Industrial fights back against these natural tendencies with a sharp yellow sidebar that increasingly encroaches on the content of the book.
Infographics illustrate complicated industrial food processes, while photographs demonstrate cruelties and effects of these methods.
By focusing on two extreme modes of production, this book encourages its readers to question our current modern food system and its fundamental tension with the logic of nature.
PROCESS
---
Awamaki Peru
Internship work
Summer 2016
I worked as a graphic designer, photographer, and social media manager at Awamaki, a non-profit in Ollantaytambo, Peru, which empowers rural Andean women and connects them to fair-trade markets. My work focused on bringing the organization's brand more consistency.

My biggest project was updating and redesigning a hiking book. The book encourages tourists to stay in the area, as opposed to rushing to Machu Picchu. I hiked all of the treks in order to provide clear directions, a difficulty scale, and quality photographs for each hike. These books have a high profit margin and are now the most popular item in the store.

Awamaki uses an infographic called "The Impact Model" to market how the organization helps women's cooperatives be successful and independent. Realigning the design elements to the brand's existing color scheme and typefaces, I designed a modernized version that was scaled and used for multiple purposes.

---
Jailing by Race
Data Visualization
Fall 2016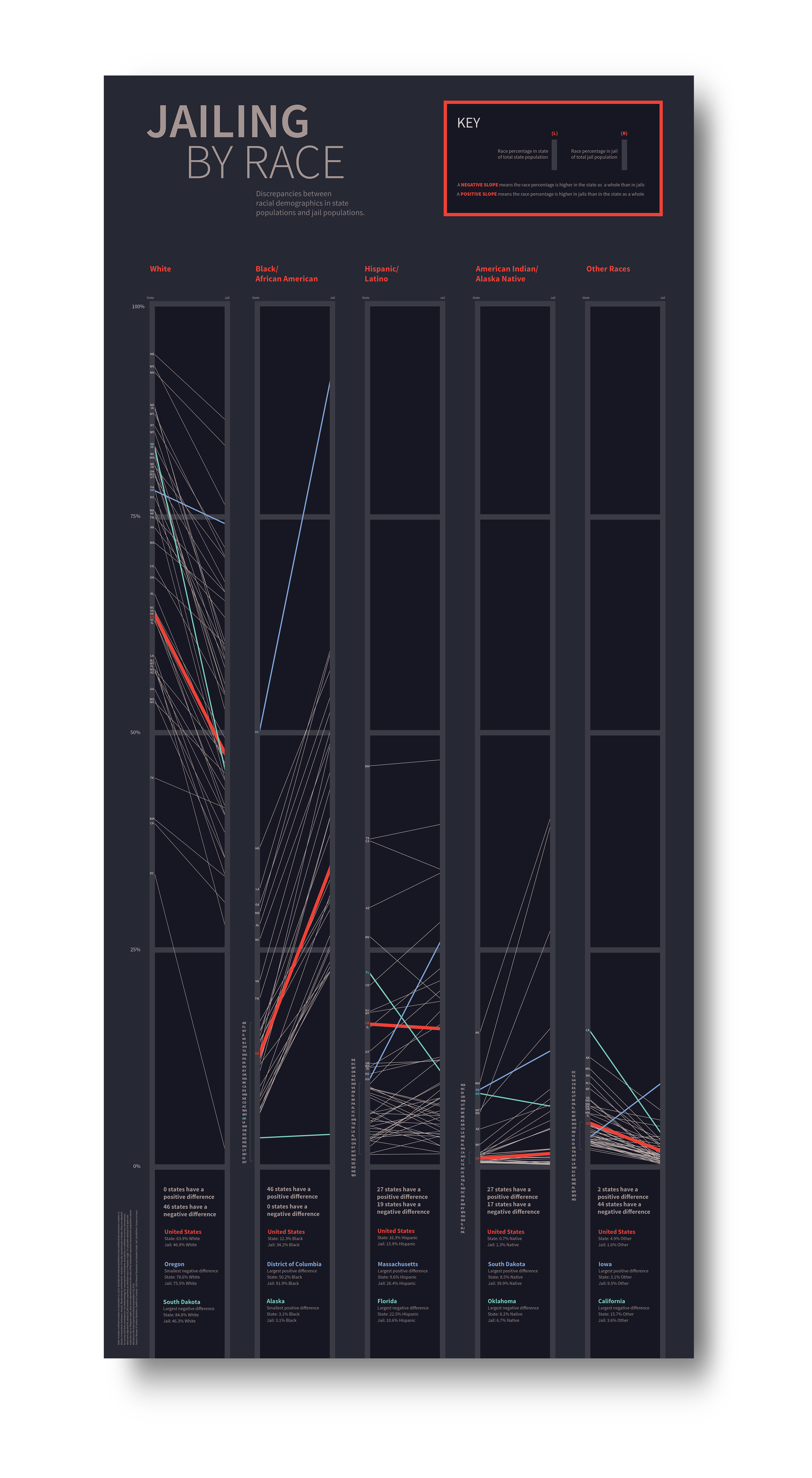 Provided with data about race in the jails of 46 states in the United States, I created a poster visualizing the discrepancies between racial demographics in state populations and jail populations. The visualization illustrates a relationship between the percentage of those in the state and the percentage of those in jail, divided by race. The steep slopes in the graphs show large differences in these percentages, inferring that certain races are discriminated against and others are favored in incarceration. (Click image to zoom)

Poster size: 25x38"
---